Eco Week
Eco Week
30 June 2023 (by powelld)
OLMC have been very busy this week working towards the Eco Schools Award and completing activities related to the school grounds and energy topic they had chosen. The Eco-Committee started the week off with an assembly explaining what each class would be up to.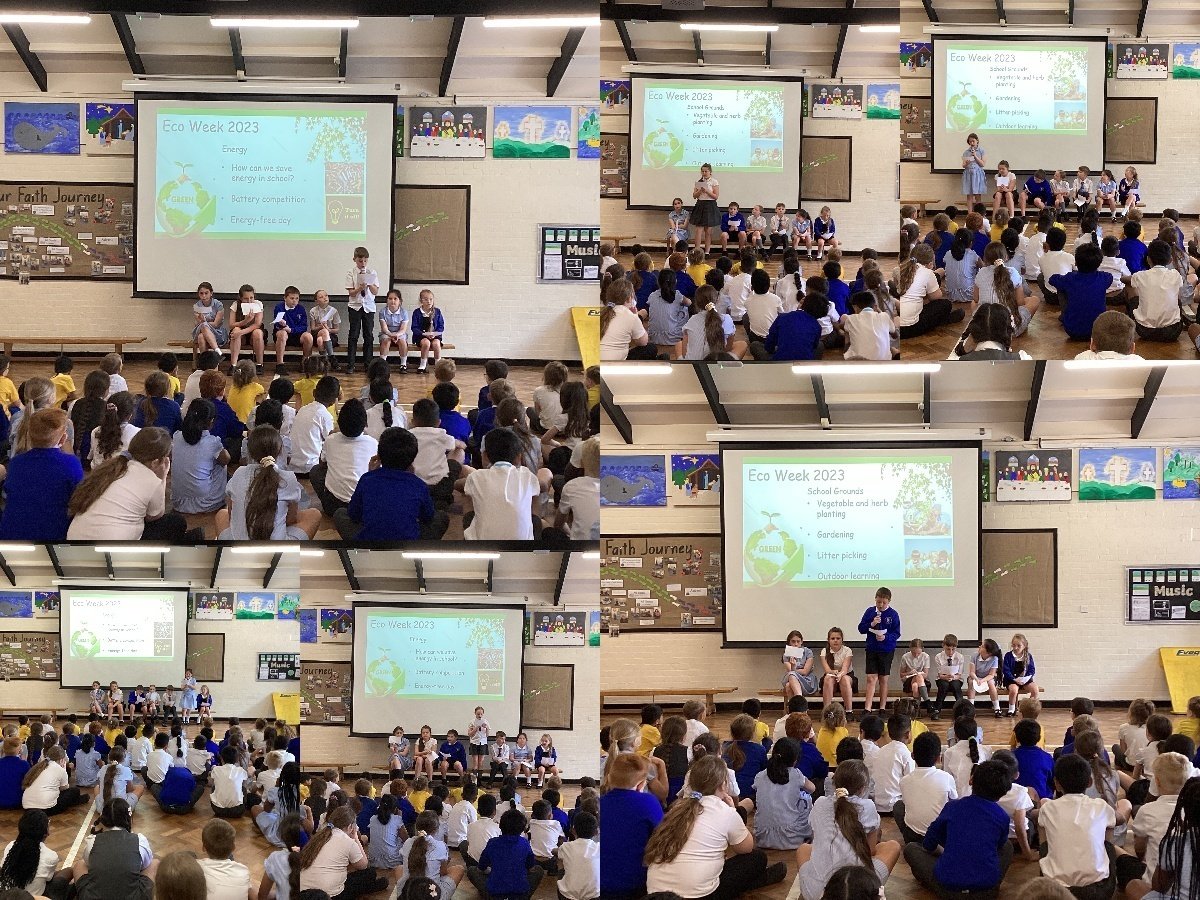 The energy aim of the week was save energy by spending a whole day without using it. This meant that each class moved their learning outdoors and adapted that days lessons so that they could enjoy working in the school grounds and refraining from using energy. Each class did Maths, English and reading outside and a range of foundation subjects in the afternoon.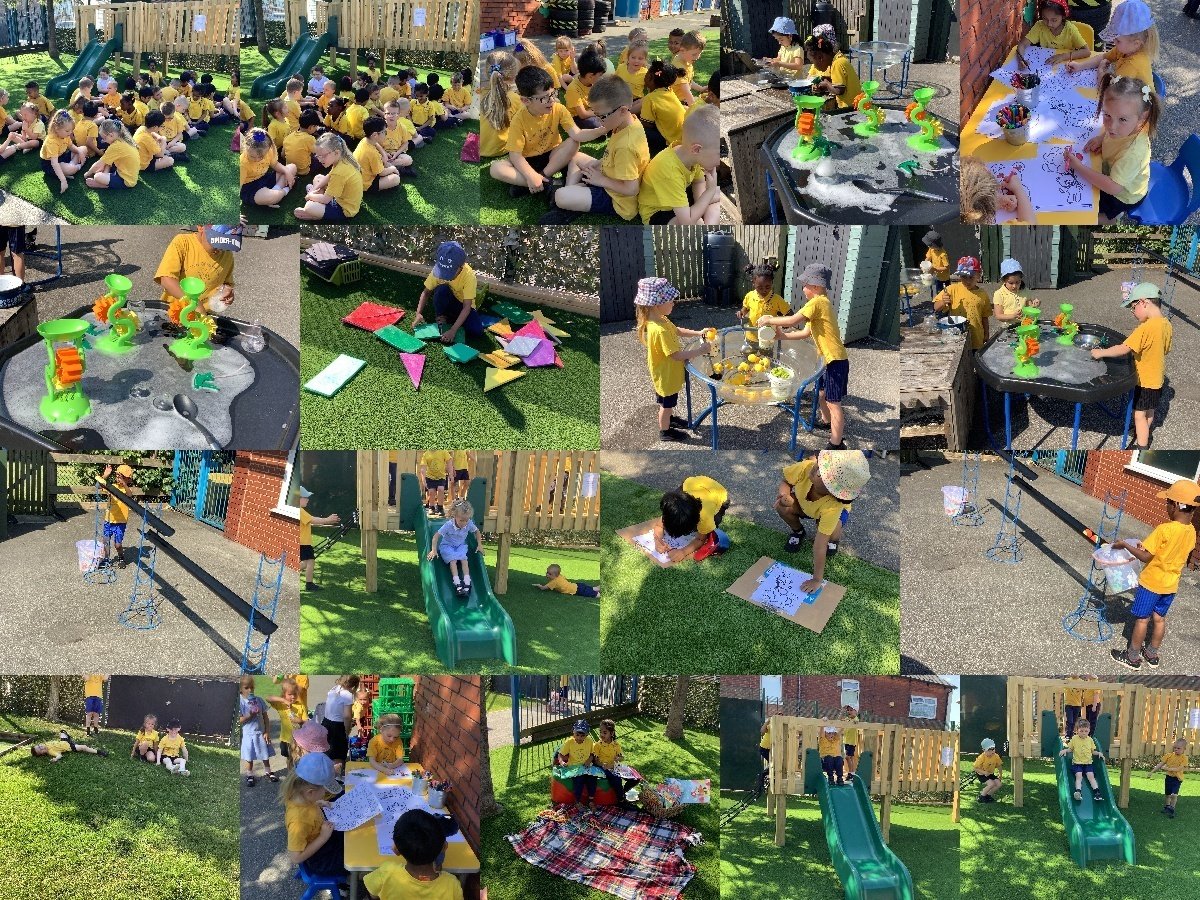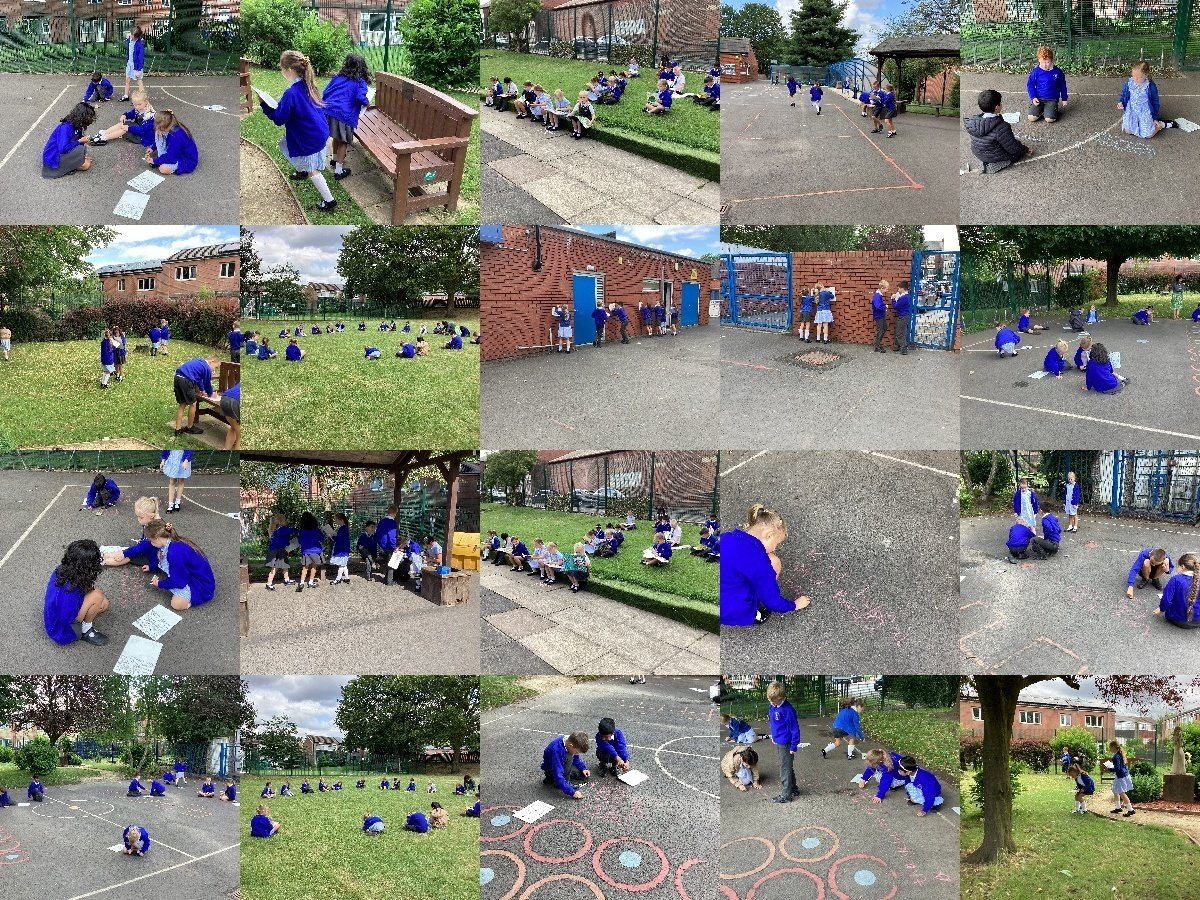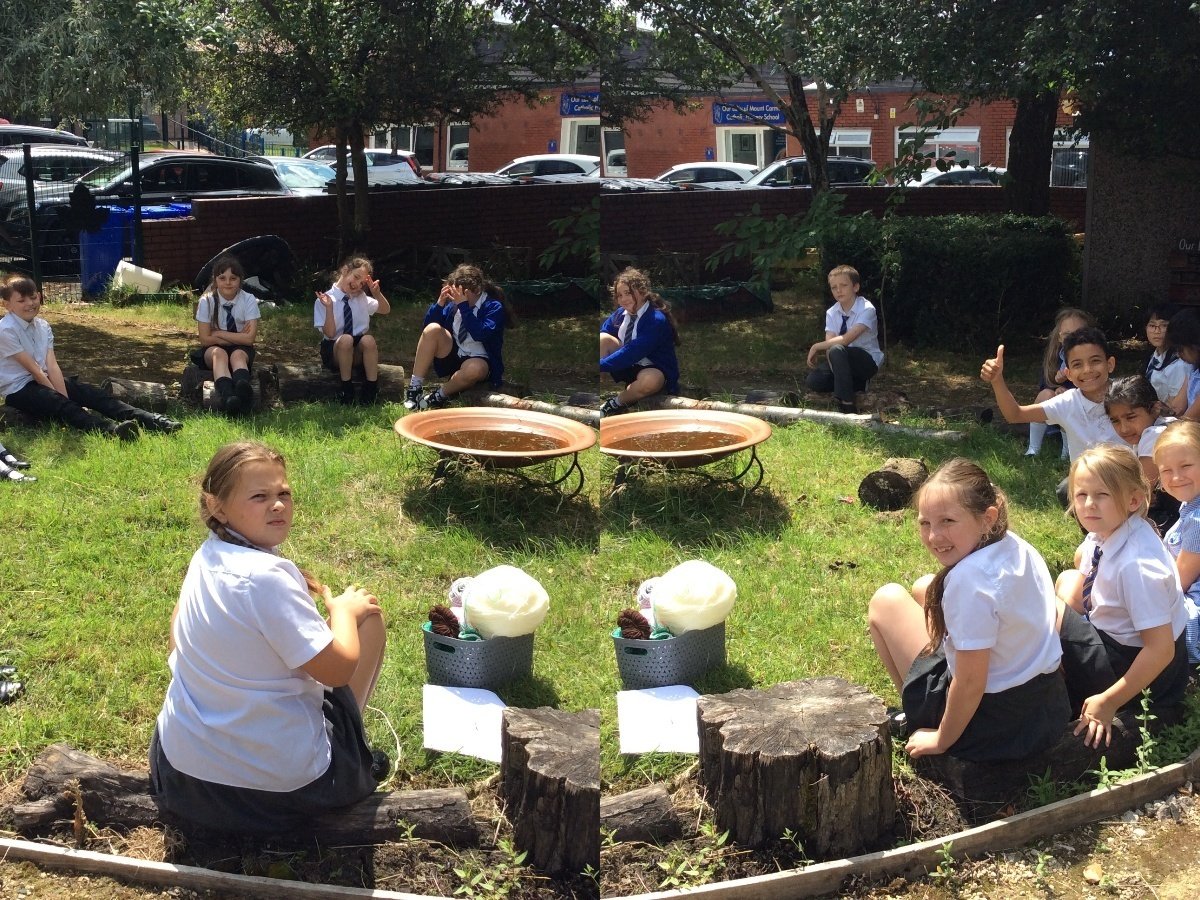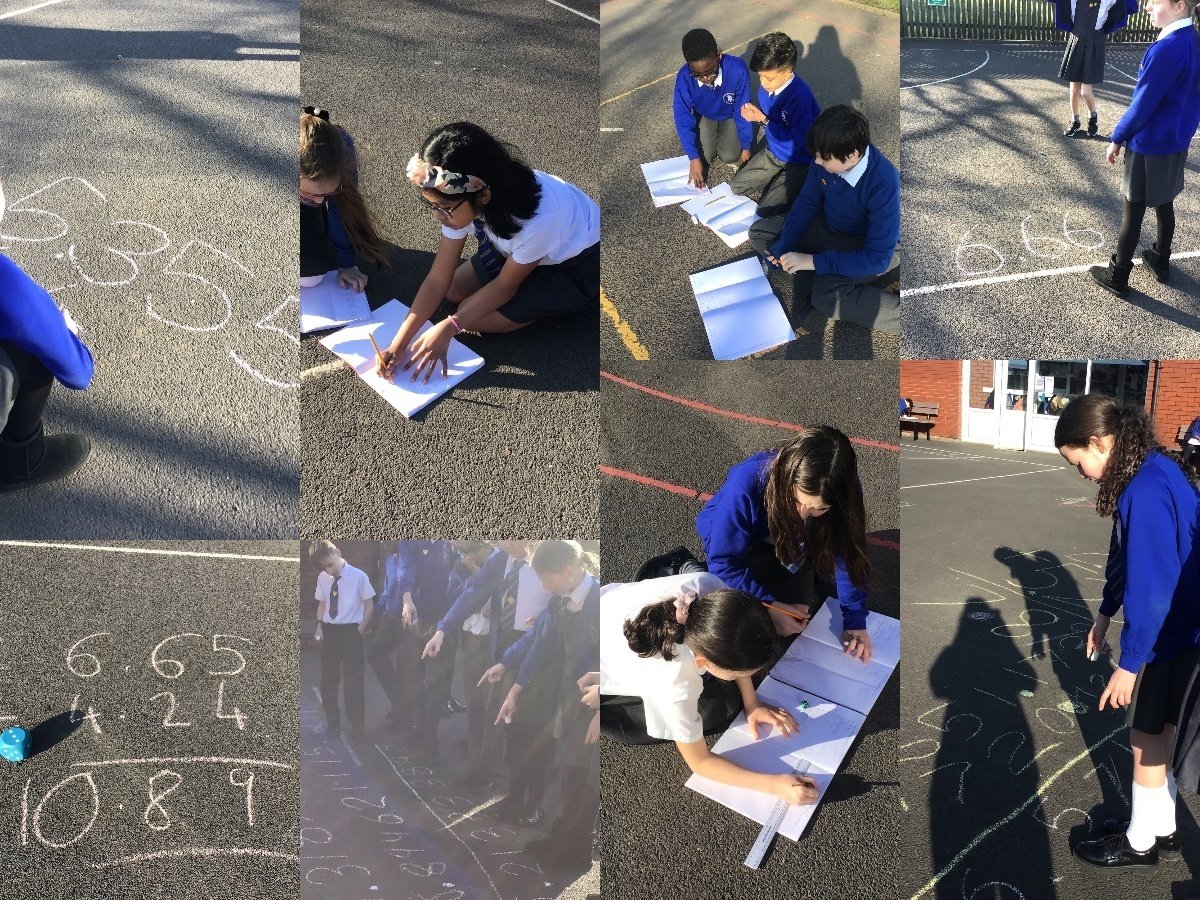 The children also completed energy saving activities during the Eco Week to further develop their understanding of how our energy usage affects the planet and to learn about the different ways we can save energy.
EYFS shared a book called 'Why Should I Save Energy?'.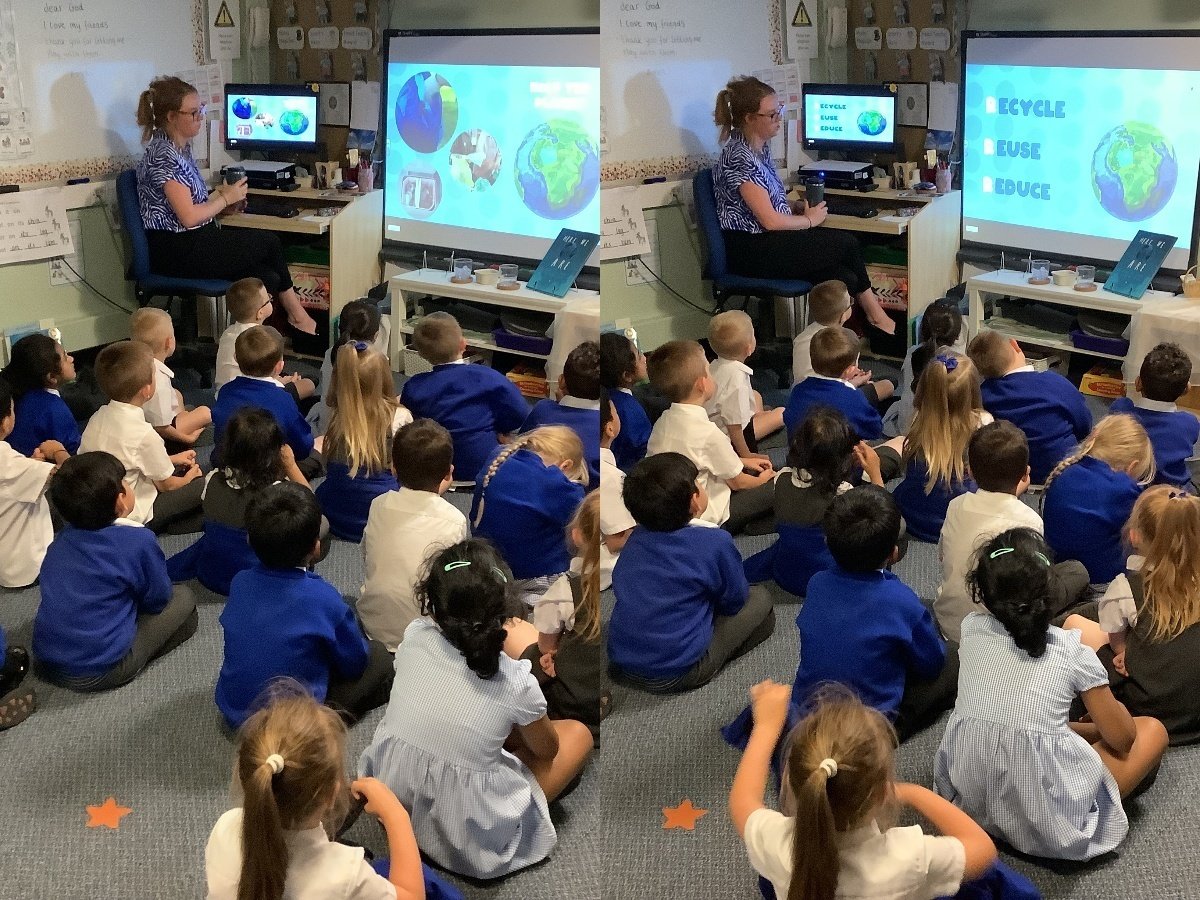 Year 1 went on a hunt around school in Maths turning lights and switches off that were wasting energy and used this data to develop their knowledge of number bonds.
Year 2 made a leaflet in English detailing all the ways we can save energy in school.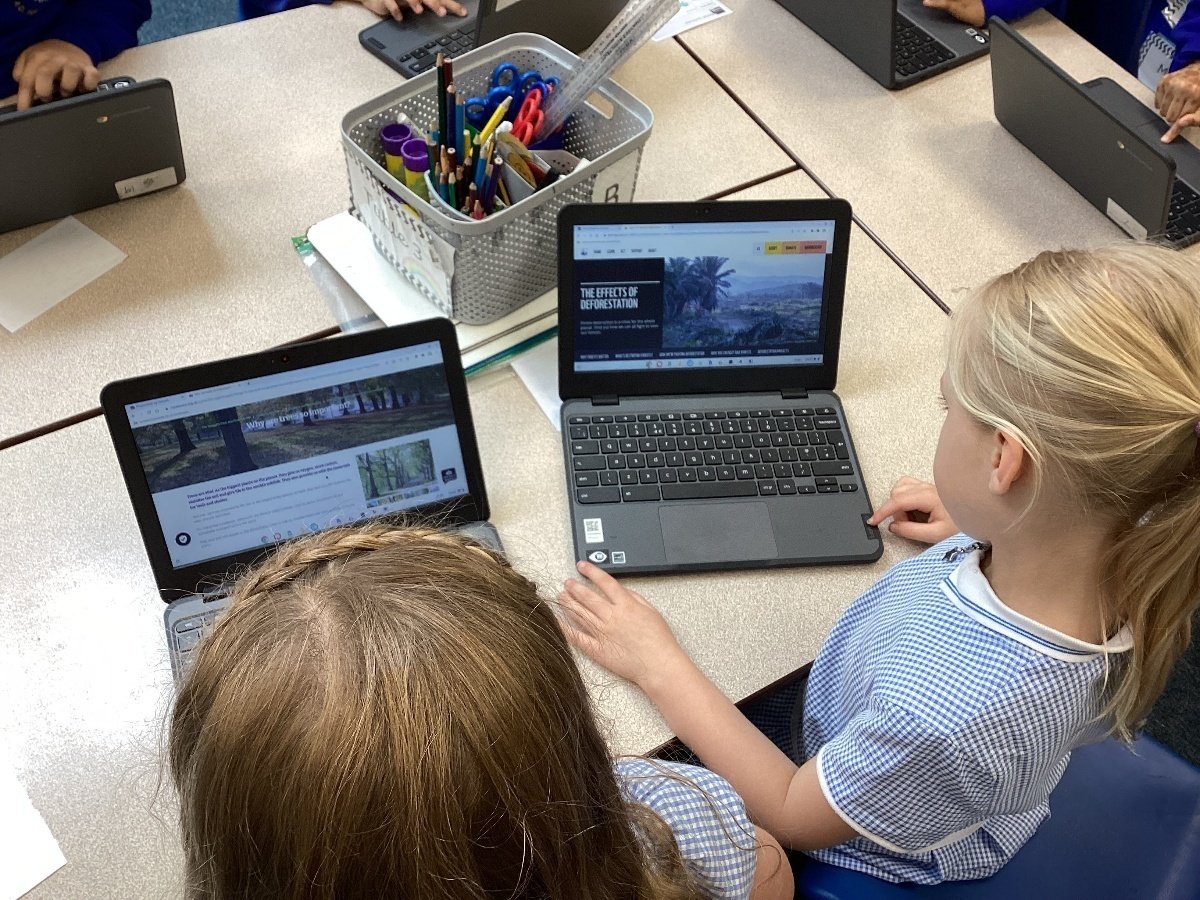 Year 3 did a science experiment making model homes and working out the best ways to insulate home to improve energy efficiency.
Year 4 played a board game and put their knowledge of energy to the test by answering energy quiz questions.
Year 5 used the Ipads in their Computing lesson to research ways to save energy and made a mind map of ideas for the Eco Club to use.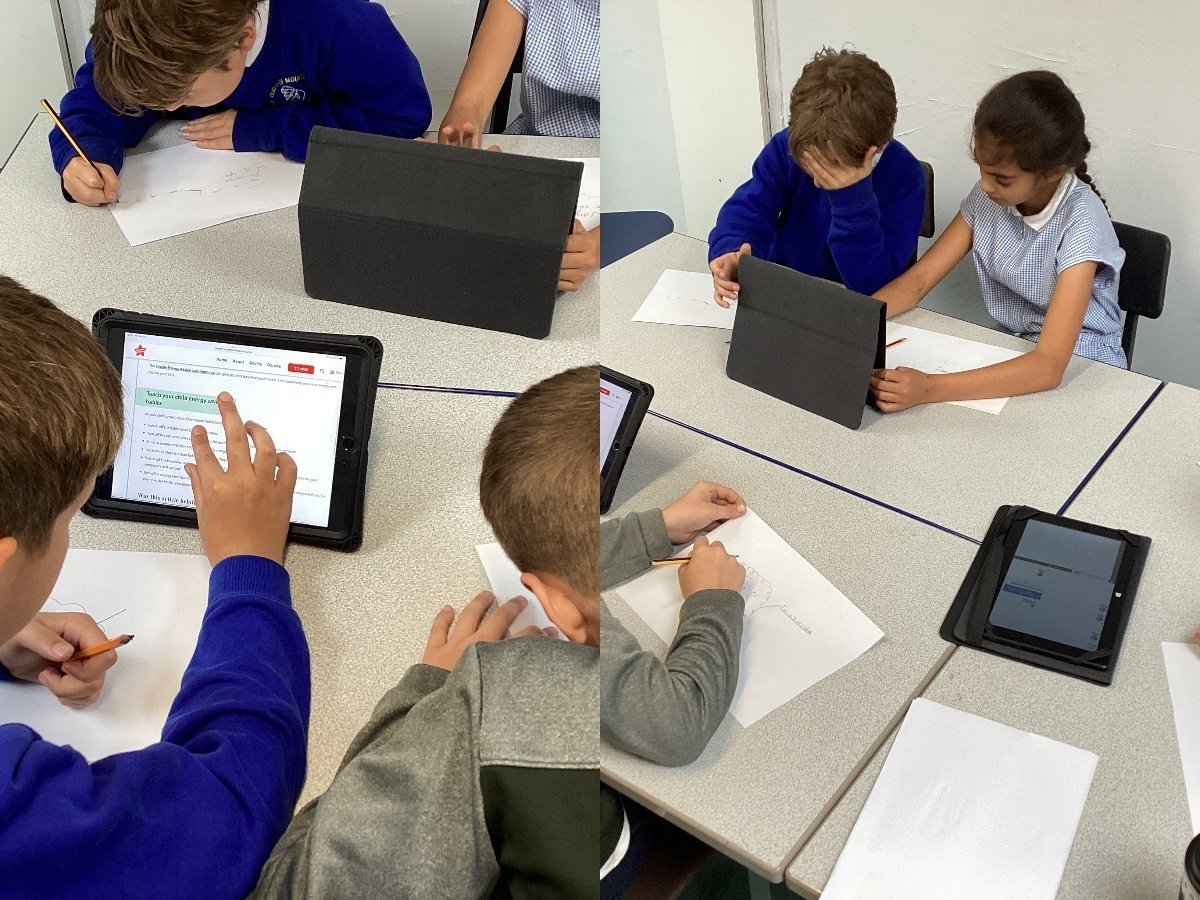 Year 6 learnt about carbon footprints and created a poster to plan ways we could lower our carbon footprint as a school.
Each class also took part in activities that related to our school grounds topic through different subjects. Year 1 spent time litter picking in Maths and used the data to practise counting and strengthening their understanding of place value by working out the tens and ones of different piles of rubbish that they had found.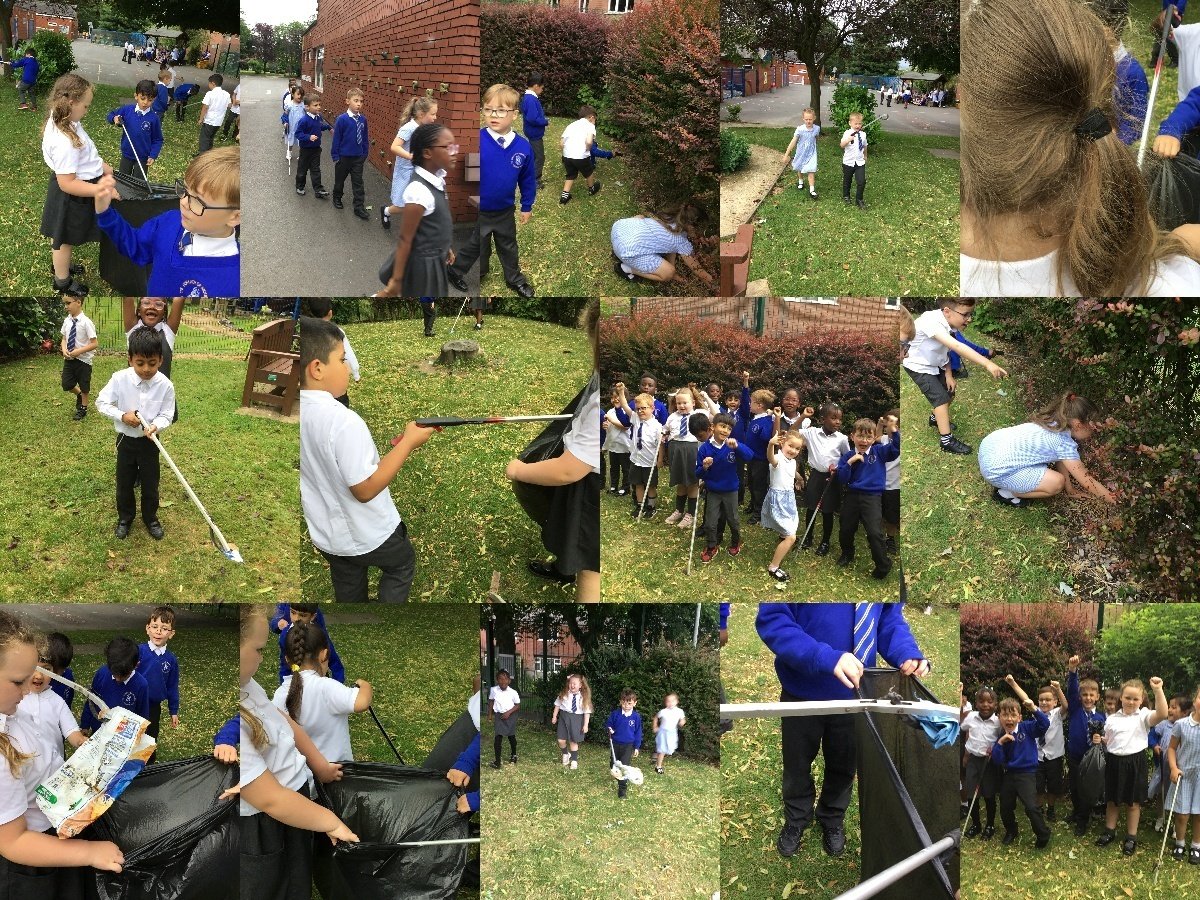 Year 2's aim was to create watering cans in Art to be used to water the vegetables and plants that we plant. They chose to recycle milk bottles and decorate these with an eco-themed design.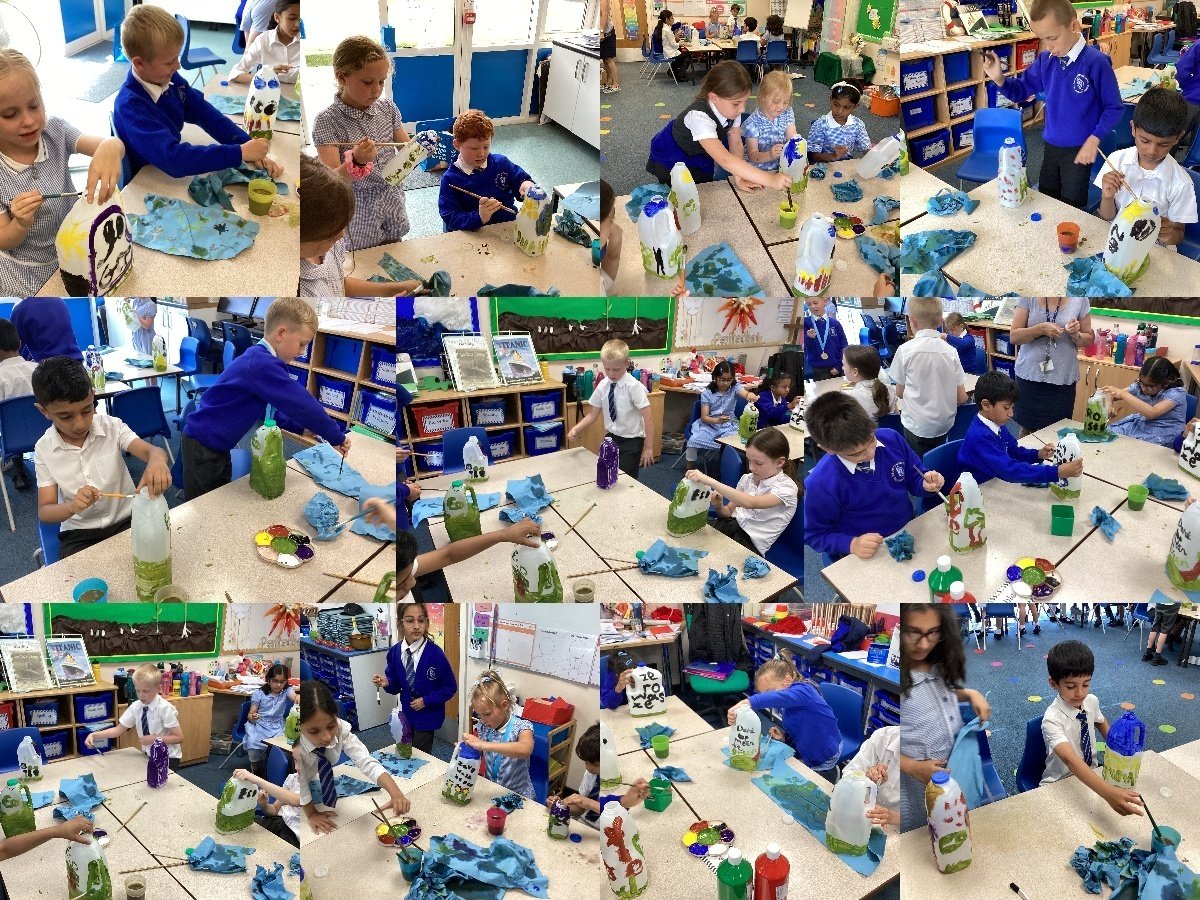 EYFS then used the milk bottles to water the school grounds.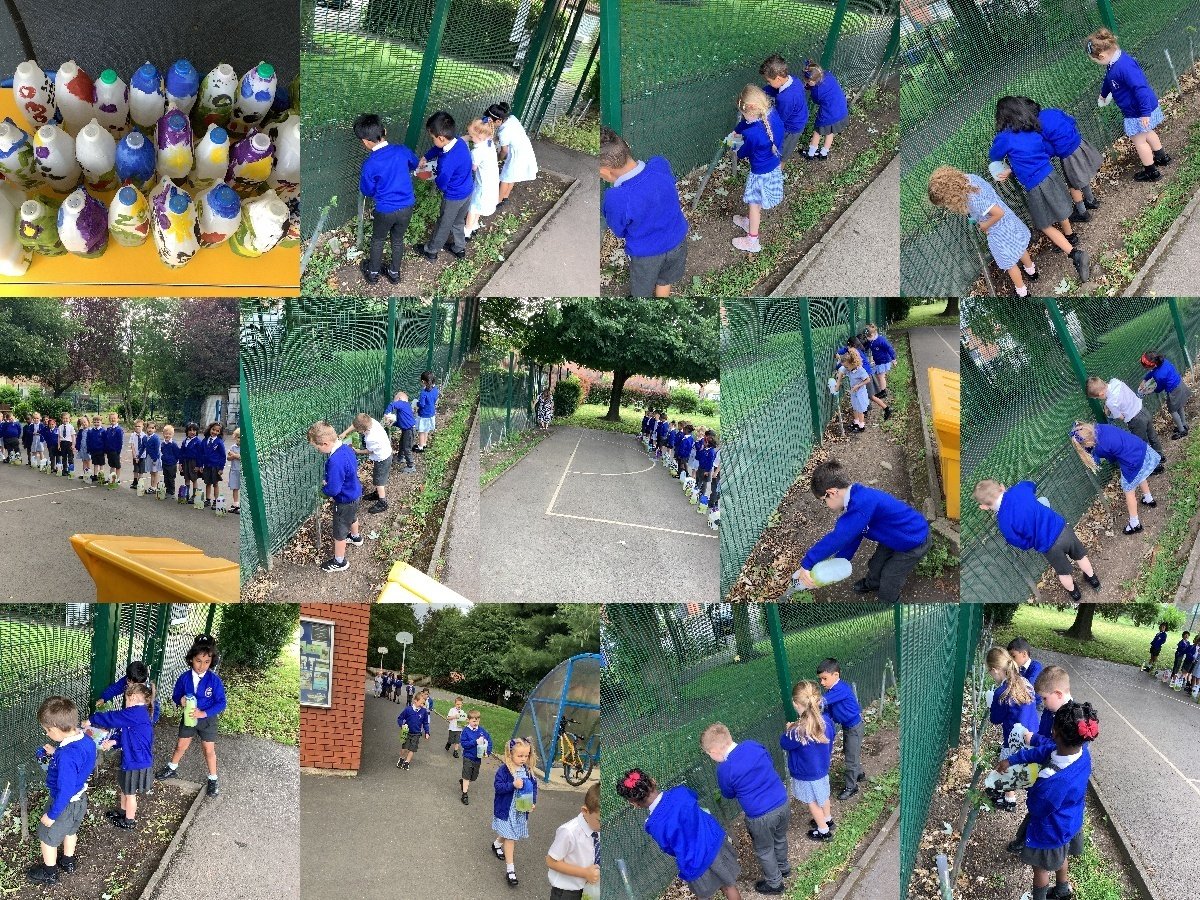 Year 3 and 4 spent time planting vegetables in the planters in the forest school in Science with the purpose of harvesting the crops for next year to eat as snacks at breaktime and to give to the school kitchen.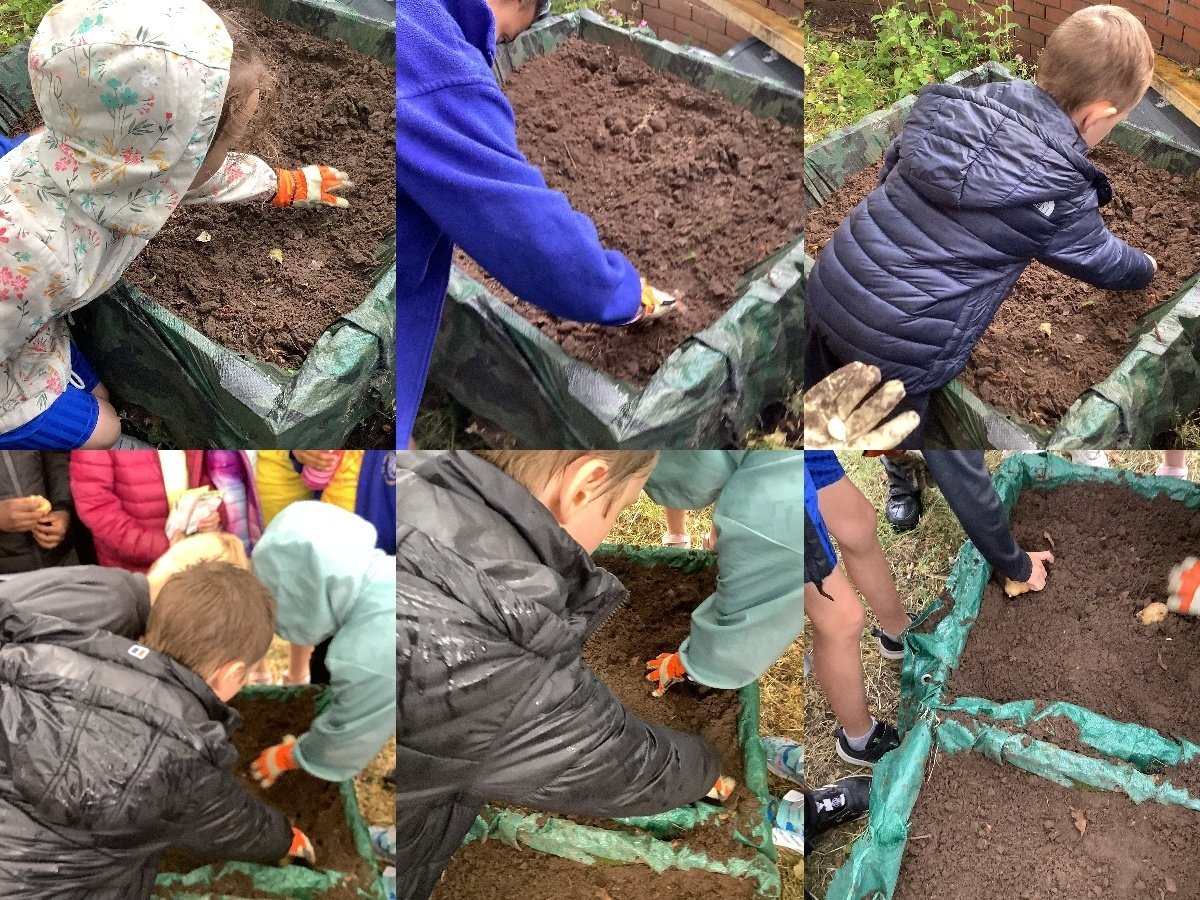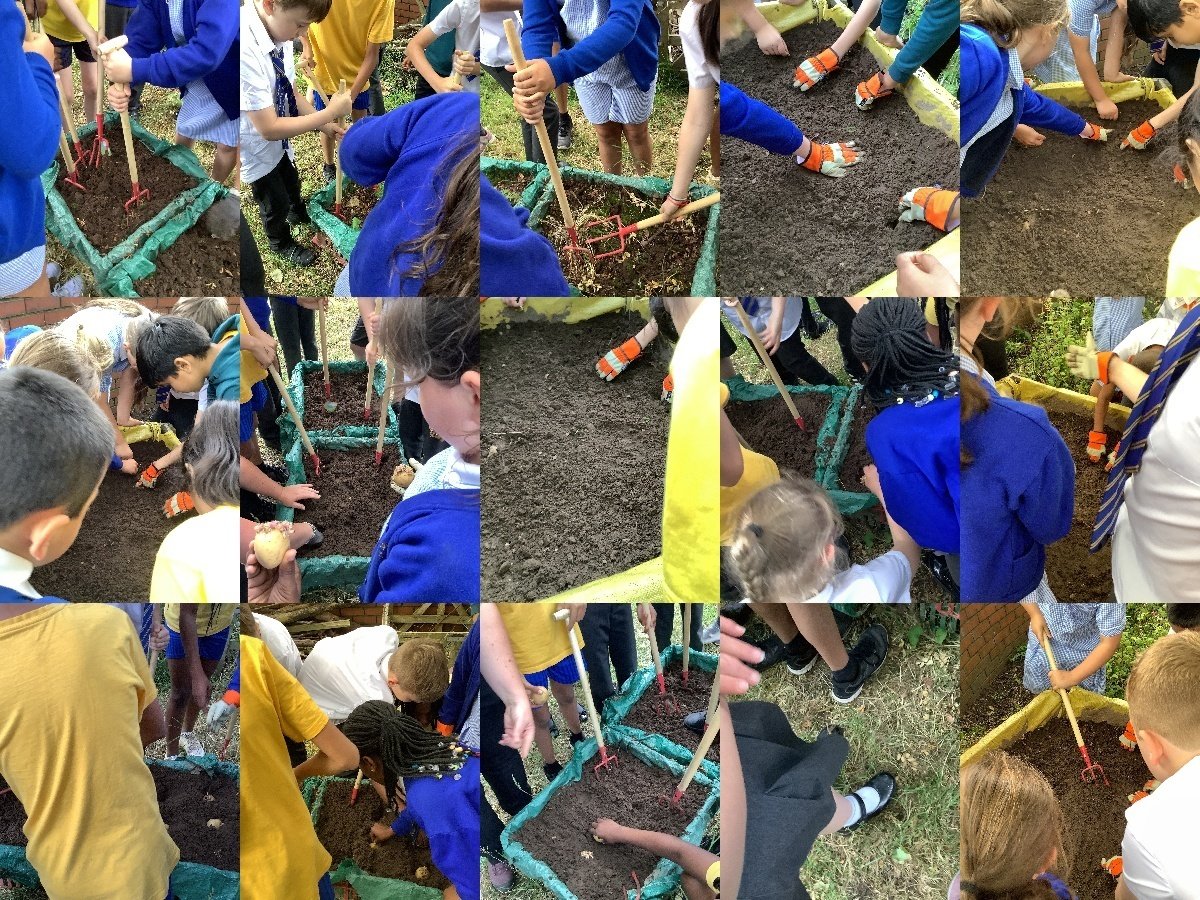 Year 6 had the task of creating plant pots in Art so that other children could plant flowers to improve our school grounds. They chose to use catering tins and decorated these with an eco-themed design again.
Year 5 then used these tins to plants flower seeds in during their Science lessons and have placed these in our peace garden and forest school.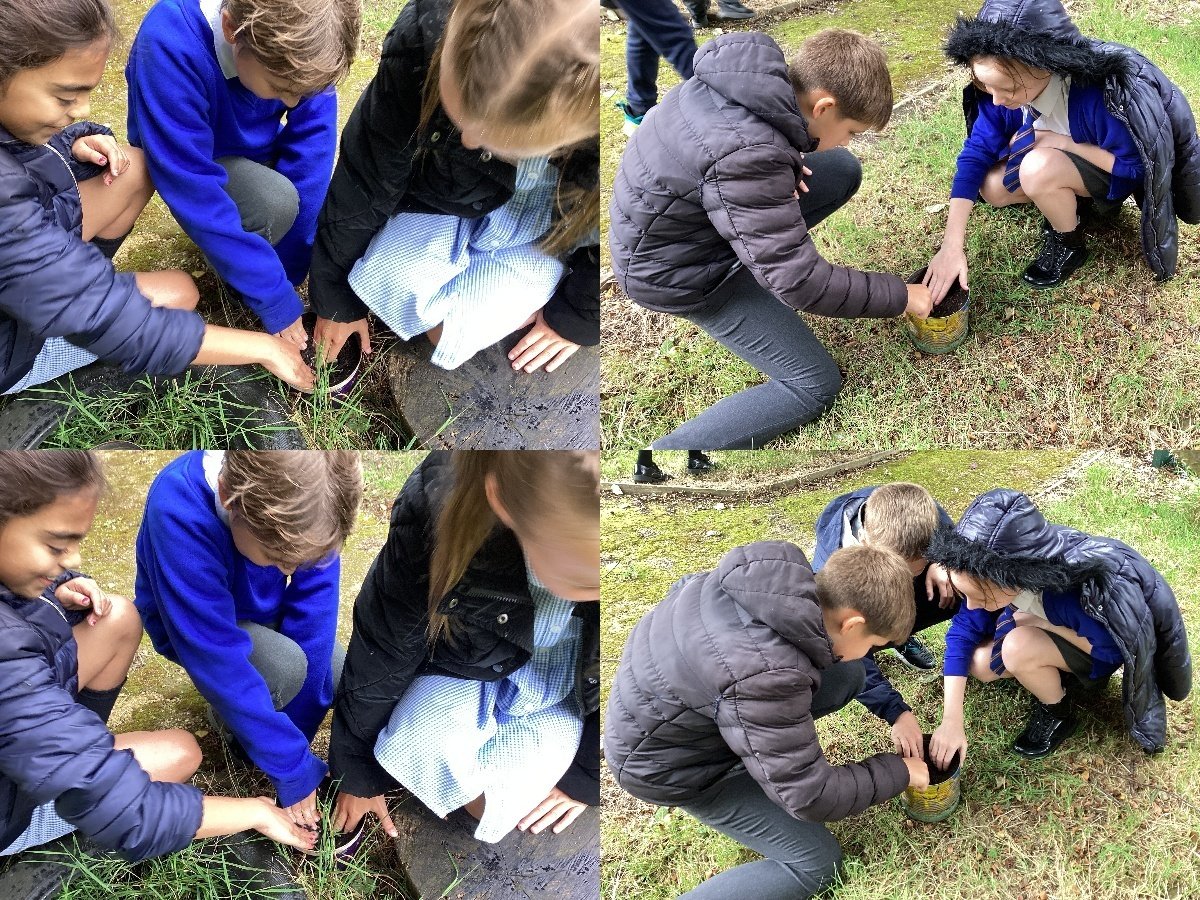 Since the Eco Week, different year groups have taken turns to water the vegetables and flowers.